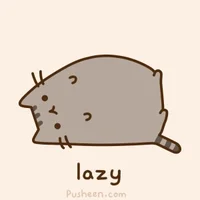 When it comes to university, one thing that goes out the window is healthy food habits. For many possible reasons, mine is laziness.
There could also be the problems of money, time and not knowing how to cook – all of which I'll add to my list of reasons too.
But fear not, after two years at university – I am here to educate on all things food.
There are eleven great places to eat at around campus, whether you want a meal, snack of just a coffee. My first tip is to think about what you need and what you want and find a balance.
I think people forget how smart our instincts actually are –figure out how hungry you are, whether you want a meal, snack or just a coffee(if you just want a coffee, go to the Starbucks in the Students' Union, obviously).
But if you want a meal, go to the bigger places like the Birley Kitchen or the Hub Kitchen (Business School) because there is so much more to choose from. But if you just want a snack just go to one of the many cafes and snack bars all around the campus.
Now it's time to figure out what you actually want to eat, whether you need some juicy carbs to give you that pure energy, or something sweet to pick you up, or a salad to feel like you've conquered life.
But if you're just getting a coffee I recommend asking for an extra shot, so you can be buzzed.
My second tip is to avoid the queues. If you go at lunchtime, you are destined for a queue and even at the end of every hour as lectures pour out.
So, if you want to avoid the queues and get the good food, like the paninis at the Atrium Café (Geoffrey Manton Building) – and trust me, you want the paninis – get there early.
Tip 3 – Eating is important but when it comes to university our timing isn't the best. You NEED to take time to plan when to eat, give yourself time to eat properly. Furthermore, if you have more time,you'll make better and healthier choices and take pics for the 'gram. Which is clearly, the most important part about eating.
Tip 4 – enjoy yourself. Take time eating and enjoy the flavours. Focus on every bite. Keep it varied not only to be healthy but to enjoy so many types of flavour combinations. Go with friends and make it a fun thing to do. Never ever treat yourself badly for eating. We NEED to eat so never shame yourself for it no matter what you're eating and what size you are. Always eat and always love it.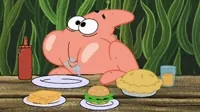 Tip 5- treat yourself. Don't confine yourself to just to the University cafés and kitchens, branch out to all the amazing places around the University and treat yourself. A part of any healthy diet is a cheat day where you just eat whatever non-nutritious you want. Because if you just constantly deny yourself you are destined to crash and binge and attack yourself for your lack of self-control and we don't do that here we LOVE OURSELVES. Go to Subway, Archie's, Dominos and satisfy those damn cravings.