Packing for university is hard. I had no idea what I would and wouldn't need when I moved out, and although I'd read so many articles about what to take, I was still clueless. I didn't bring too many unnecessary things to uni but a lot of my friends did, so here's my list of things not to take.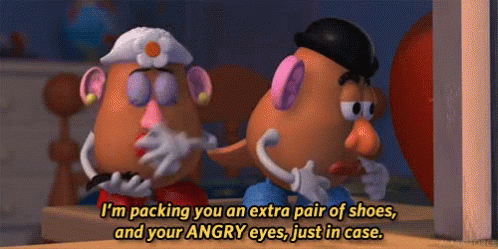 Too many cushions/pillows – this sounds like a weird one to start with but the amount of times I went into my mates' rooms to be bombarded by various cushions scattered around the room, because there isn't enough room on the bed or sofas. They usually just get piled up in the corner, collecting dust and being in the way. Trust me; it is more annoying than it sounds.
A TV – in first year, bringing a TV to uni doesn't really work. Most flats have TVs already, and you're so busy in first year with your new mates, that there isn't really any point. A TV in second year is better, as there tends to be more time when there is no one else home.
Too much stationary – I did make this mistake. I thought that because I needed a lot of pens, pencils and stuff during A Levels, I'd need even more at uni. However, I ended up just using my laptop in lectures and for extra study, so all those glittery pens and assorted highlighters were a complete waste!
All your clothes – packing literally every item of clothing you own is pointless. Firstly, you won't have enough space for it all because in all honesty, uni rooms do lack storage. Secondly, you really won't wear it all, so you're just wasting space really.
An iron – nobody irons at uni. Trust me, once you start doing your own laundry, ironing goes out of the window. You may do it once but you won't do it again.
A Level notes – it seems like a good idea to bring old notes to uni with you, but they aren't really very useful. At uni, your course probably covers completely different things or explains topics in different ways than at A Level, so in the end these notes become a bit redundant.
Your reading list – you'll be given a list of books which will be useful for your course at the start of uni, but don't buy them before your course starts because you don't know which will be actually useful. Buying all of them will be really expensive and could be a waste of money.