So it's officially December and Christmas is on its way. As a student we know budgeting is the way to go for any form of shopping but at this time of year it's basically a necessity. Maybe your friends and family deserve something special this year, or maybe you're doing a Secret Santa with your housemates, either way you're lucky to be in Manchester, because everything you need is right here.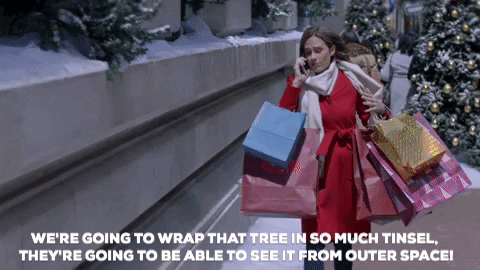 One of the best things about Manchester is undoubtedly the shopping (Arndale Shopping Centre or Trafford Centre are the ULTIMATES!). I don't know about you, but I get so excited when the huge chain stores put on some of the best deals for getting presents for others or even to treat yourself. As a complete girly girl myself, if anybody asks what I want for Christmas I pretty much always say beauty stuff. It's easy and I'm basically guaranteed to like it. So if you're like me, or even for guys into grooming or aftershave, Boots is the one. Boots three for two deal has been going for years but there's so many of them around, you're absolutely spoiled for choice and bound to find what you're looking for.
Speaking of huge chains, Lush is another store that really delivers at Christmas. I'm sure you're all more than aware but honestly even walking past the shop smells insane!! Besides its heavenly scent, the shop is pretty well known for its gift boxes that come pre-wrapped with a selection of goodies inside. They come with several different ones for each price range, including new limited edition gift boxes, so if you're budgeting this year, you're not out of options. And besides who doesn't want to smell amazing at Christmas? (Below is how I'm about to be all this month).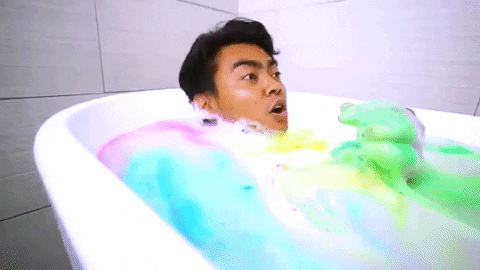 Now for the real gems of Manchester. Throughout the city there is a huge amount of independent stores that have their own sense of style and don't have to be too expensive. Oklahoma might be one of the most weird and wonderful shops in the city that sells things you might never have thought of. Depending on what you're interested in it isn't too expensive but is also so unique that whoever you buy for is bound to be love it. It's also full of new games, particularly a great idea for Christmas day fun.
If you're not afraid of second hand items then you've got so many options. Being a bookworm myself, there is literally nothing better than getting a good novel for Christmas. However, Paramount books is special as it's an independent second hand bookstore that sells a lot of vintage books. It's stocked full of all sorts of genres but particularly if you have family or friends into vintage comics (maybe your dad), it's perfect. The shop even stocks a whole load of the Archie comics which Riverdale, the Netflix show, is based on.
Second hand clothes is another score in the city. Thrift shop, located on Parker street is full of vintage clothes, some even designer and they aren't that expensive. Last year I bought my boyfriend a Ralph Lauren jacket for only £30 which he now wears nearly every day (go me). Thrift stalls seem to be really in fashion at the moment and if there is something specific you're looking for, you've got plenty of places to hunt for a chance of finding it. There is also soo many more vintage shops about the city so wherever you are I'd definitely see what's nearby.
Hopefully this will help you through the nightmare of Christmas shopping because we all know how crazy it is. And, most importantly, remember to have fun this Christmas. It's just as much about spending time with those you love!