Let me start by saying how much I regret not planning things out or dedicating time to my studies as I should have. My schedule seems reasonable, with three days of classes and basically half the week off.
But at the start of my second year, I went to freshers' events and parties and I got carried away because everything was so enticing. The student discounts, free goodies, free tickets, and free food literally everywhere – how could you resist? Yes, I got carried away for a good few months.
There are some things I regret, which I am going to share to help you learn from my mistakes! But there are also lots of things that I'm proud of 🙂
Regrets
Not revising at the end of each week. I should have read the topic covered in the week itself rather than piling it up for reading week and Christmas break to catch-up. During my first year, I spent my time in the library reading textbooks. So… overconfident me just pushed reading to holidays and enjoyed social life during term-time. I thought it was enough to attend all my classes. Practical is my favourite, so I always prepare for that thoroughly. It's fun.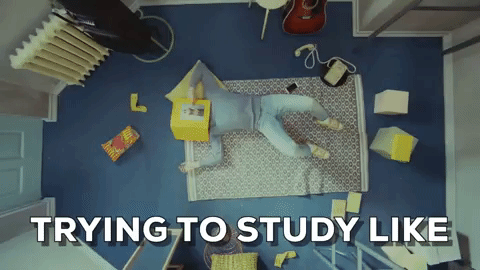 Waiting last minute to start on my assignment. I started my assignments a week before the due date. Two assignments that were due one after another. Bad decision. I did score a 74% overall but I could have done better. Much better if I had spent more time and started as soon as they were given like two months ago.
Overfilling my plate. Metaphorically and literally. As a student, I am struggling with my finances, trying to build my CV and balancing my social life.
I worked as a Student Ambassador for Jobs4Students (which helps my finances and builds my confidence), took up volunteering, tried to attend workshops, and committed myself too much to my social life. It took a toll on my sleep cycle, eating habits and my overall health, and I ended up in bed for an entire day to recuperate.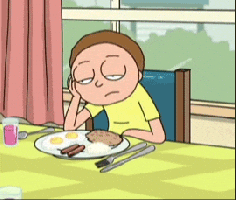 Not asking questions. In my first year, I asked my tutors if I had any doubt. They were very helpful and answered all my ridiculous questions.
This year, it was the opposite. I was so exhausted that I would turn up for a lecture, not ask any questions and just focus on taking in the information. Now after going through the lecture recordings, I have a ton of questions that I have since asked the lecturers, and although they still give me support, I would have learnt so much more if I had asked earlier in the term and my curious mind wouldn't be so overwhelmed now!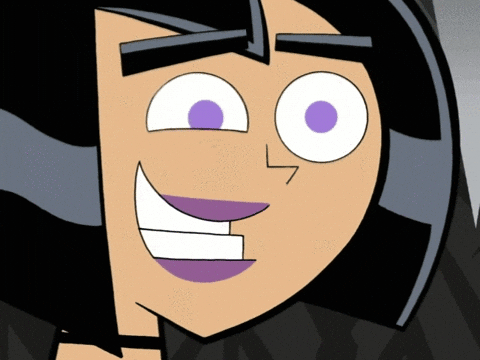 Accomplishments
Committing to social life. Being a social butterfly has its rewards (not that I am one). I have friends from all over the world and I've learnt about different cultures and history. Did you know the majority of Africa actually speaks Arabic? I thought Arabic was only spoken in the Middle East. A Japanese World War II soldier did not surrender until 30 years after the war ended. King Henry VII had six wives because he wanted a male heir, but was eventually followed by Queen Elizabeth I who reigned for over forty years.
I had the opportunity to discover Manchester with others, and I would not have gone to certain places if I wasn't with a group of people. Going out as a group is certainly cheaper, since you end up having group discounts. There are so many buy one, get one free offers! UniDAYs is the best.
Going to lectures, tutorials and workshops no matter what. Each lecture is recorded and available to download later but the system doesn't record everything, and I really did learn something in each lecture. I got to meet people and make friends and I finally belong to a clique (sort of). And doing some reading helped me address any questions and allowed me to actively participate in discussions.
Attending workshops builds my confidence and boosts my self-esteem. As someone who struggles with anxiety on a long-term basis, I managed to get through it all and completely changed my empty CV to something more appealing to future employers.
Fully committing to all the things I do. Taking up numerous roles was overwhelming (I will manage it better next time), but it pushed me further out of my comfort zone and I gained good experience as a tutor, presenter, animator, scientist, author of my future book, and as a coder. I even won a Science and Engineering Award!
Pushing myself beyond my capabilities. If I didn't push myself I would never know what I am capable of. As a STEM ambassador, I had fun helping kids with their homework. One of the most rewarding things that happened to me this year was having a student say what a good Biology teacher I am. This compliment was a reward for my hours spent animating and illustrating biology videos, and racking my brain to come up with creative concepts. It was all worth it.
Hanging out with friends playing cards. I learnt that no matter where you are from, we all share some similarities
.