If you are starting your first year, let me just say this: everyone is going to feel EXACTLY as you feel regardless of where you come from (yes, even that group of people who knew each other before starting university). Everyone will be as excited and nervous as you are. Everyone will be trying to figure out what to do (even those people who seem to have it all planned out so well). Everyone will be coping with things differently. You just have to figure out what works for YOU.
And now, how do we cope in this pandemic situation we're in? Many things seem different and uncertain. I like to plan and be prepared for what's ahead. But what if I, or nobody, really knows what is going to happen in the next few months?
This is hard to admit. Although I had alternative plans (previous blog)… I freaked out. I moped around. I ate like a monster. I had a panic attack. How will I sustain myself since I don't have a part time job anymore? How will I cope with my £15,000 tuition fees if my father's workplace is shutting down? Rent is due. The fear of many more possible ways things could go wrong just makes me want to explode (literally).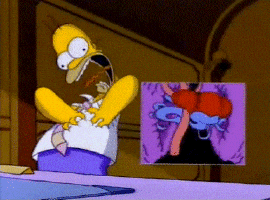 Thankfully, I have an understanding landlord. I have some savings for rainy days. I even received some funds from the Singapore government to support me financially for a bit. I am glad that I have a roof over my head and food on the table during this pandemic. Here is the mantra I tell myself every day: ''Stop acting like as if life is a rehearsal. Live this day as if it were your last. The past is over and gone. The future is not guaranteed."- Wayne Dyer
So what should you do? Well, I'm doing that now – I am rewarding myself.
I have done so many things and so learnt much more in just these two years at university than I ever have before and the most important thing it has made me realise is that you have to know why you are doing what you are doing, and when you are content with that answer, you will be able to overcome any type of hurdle that life throws at you. Even mopping the floor as a waitress was a satisfying job because it paid for my indulgences.
Why are you at university? Because I want to be the first female in my entire family to pursue higher education and build a career. I'm going to keep reminding myself that. And that it is now, after all, summer break, so I should take a break and not panic. I am still on track with my goal, but it's just going to take more time to get there.