When lockdown began, I felt relieved about not needing to go back to Manchester and just staying at home. However, I can tell you that after two months back home, I am missing Manchester like crazy! I never thought I would be saying that, but I have to admit that I miss Manchester and making memories with my friends!
One of the main things I miss about being in Manchester is the food. Where I live there aren't that many food places and there are certain places to eat in Manchester that I love. I am obsessed with Boba, but my favourite place is Gong Cha on Market Street. At Boba I always order the caramel milk tea with 50% sugar and 30% ice with black pearls and milk foam. If you have never tried Boba then you need to – there are many different flavours, but I think the caramel milk tea is the best! Where I live there isn't a Gong Cha, so that is definitely on my list of things to do when I get back to Manchester.
Another food place that I was craving in lockdown is an absolute Manchester classic: Archie's. Archie's is a fast food place. My favourite thing to get is the Peri Burger with crinkle chips and the Millionaire Milkshake. It has been so long since I ate Archie's, so I cannot wait to eat there when I am back in Manchester. I love trying new places in Manchester, as well as being able to go to places that I know and love. I also love the cafes and breakfast places in Manchester, like The Ivy and Evelyn's Café. If you have any favourite places in Manchester that aren't on this list, then let me know in the comments.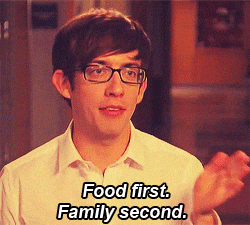 Another thing that I miss is my friends at university, making food plans, and letting each other know how we are doing on our essays. I think just simple interactions in general is what I am missing the most at the moment. But as long as we're all staying safe, that is all that matters, and we'll see each other in September. Also, I miss just being able to go university and having a routine because right now my routine is different each week, which can at times be stressful. But I have found ways to organise my time better now, so I'm finding it a bit easier to manage.
This blog post is short, but it is what I miss the most: the food in Manchester and my friends at university. I don't think we realise how much we had before lockdown and how much freedom we had. I don't think we will have our 'normal' back again like before, but we're adapting to the new social distancing measures and that is our new normal. I cannot wait to get back to uni and have a routine again, as well as to see my friends and have a good time and a laugh!
What is it that you are missing about university or Manchester? Let me know, I would love to hear.